‌
Is your ideal partner for anyone seeking an expert exterior cleaning provider in the Hampton Roads Area.
‌
Has the people, experience and resources to meet and exceed your expectations.
‌
Prides ourselves on professionalism and attention to detail.
‌
Has received numerous accreditations and awards.
We are committed to putting customers and employees first and dedicated to delivering professional expert cleaning experiences with outstanding quality and value.
Are you looking for an affordable pressure washing contractor? AquaNomics Pressure Washing is a locally owned and operated contractor providing the Hampton Roads Area with quality pressure and power washing services for your home or business. We are proud to offer quality exterior and fleet washing services for your home or business as well as new construction cleanup.
Our courteous, knowledgeable technicians have the tools and training for all your roof, siding, driveway, and other exterior cleaning needs. We work directly with each client to understand your cleaning needs and budget. Whether you're looking for a small, one-time project, or full cleaning services on a recurring schedule, we can offer the services you need at prices you can afford.
Contact us today for additional information or to schedule your next cleaning service.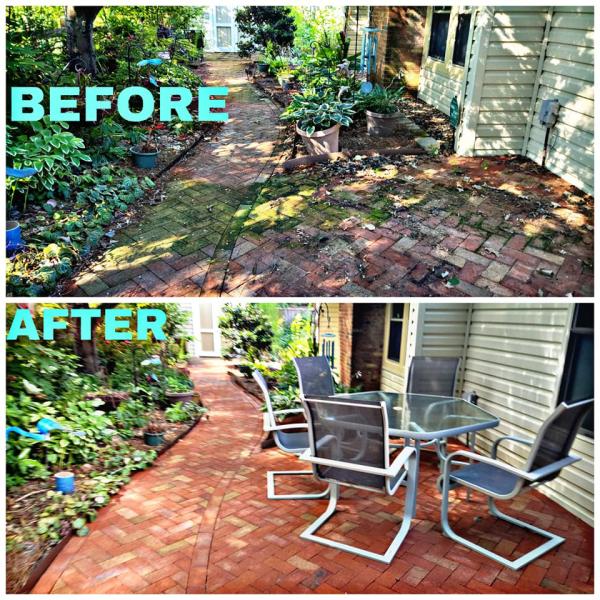 WE MAKE HOMEOWNERS PROUDER OF THEIR HOME
TEAM
At Aquanomics Pressure Washing the aim is to nurture good relationships between all members of staff and the workforce – not only through training; but also by enhancing their self-esteem and understanding their personal values.
COMMITMENT
Aquanomics Pressure Washing is committed to: promoting great teamwork; creating a 'no blame' culture; encouraging and improving information sharing; and, above all, putting the customer first. These are values that make us the very best at what we do.
CUSTOMER CARE
At Aquanomics Pressure Washing our goal is to provide quality cleaning services and excellent customer care. We'll work with you to answer any questions and alleviate any concerns before the job starts.
Supplier
Aquanomics Pressure Washing ensures that ethical trading is implemented throughout its supply chain. It places a strong emphasis on securing strong partnerships so that customers get the best possible quality and the best possible value.
Our Mission Statement
Aquanomics Pressure Washing is committed "To Provide Your Most Outstanding Service Experience Ever!"
Best Practice
Aquanomics Pressure Washing integrates social responsibility into our daily operations and business strategies and works closely with our employees, their families, clients, consumers and the local community to improve their quality of life.